About This Arrangement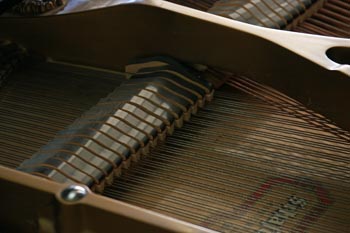 Some Notes
Consists of the following hymns: I Am A Child of God, O My Father and I Know That My Redeemer Lives
One of Kathy's first attempts to arrange for instruments other than piano and voice
Arranged for two violins and piano
Done while she was a student at Eastern Arizona College
Demonstrates Kathy's experimentation with alternative chord progressions
This is a playback from music composition software as we do not have a live recording at this time.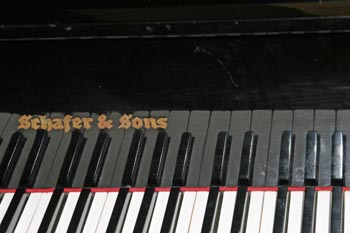 More on This Arrangement
One of the great things about this arrangement is the fact that each violin part gets an opportunity to play the fun stuff. The melodic material is shared between the two violin parts and the piano. The key change at the end is sufficient to challenge the violinists with regards to tuning and finger placement.
The beginning of the medley recreates the sound of a music box playing I Am A Child of God on a child's dresser. It gradually progresses from simple to more complex chord progressions and melodic changes, similar to the course we all take over the course of our lives. The beginning of O My Father signifies the beginning of life, the sunrise of our mortal existence. This part of the arrangement also shows the depth of feeling when we reflect on our heavenly home and parents that we all want to return to after our time in mortality is through. The final hymn, I Know That My Redeemer Lives, is a testimony that Jesus Christ lives and loves us and helps us throughout our lives, more than we'll ever know while in mortality.
All Piano & Small Ensemble Music